Tahurai comes from a native family of Teahupo'o
In 1835, Haamoeura Tetuaeaha married Manarii Taupua in Teahupo'o. They paddled on their Polynesian canoes from Aitutaki in Cook Islands straight to the wild bay of Hava'e Teahupo'o. The ancestors said that each Polynesian Family has a sacred animal related to each clan. For Tahurai's family, it is the prestigious manta ray.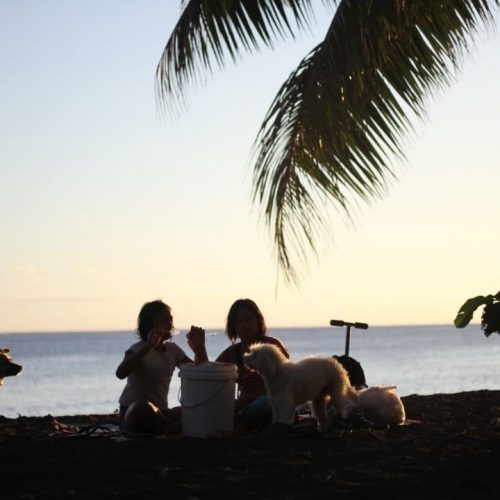 Tahurai grew up in this small village after the

end of the road

, and learned how to surf at the little beach break in front of the bridge.
Former professional bodyboarder
, Tahurai always welcomed his friends at his grandmother's house
Today he lives with his wife,

Hinatea

and their son

Tokihi

. In 2019, they decided to open their

surf house

and share their

Teahupo'o lifestyle

with their guests.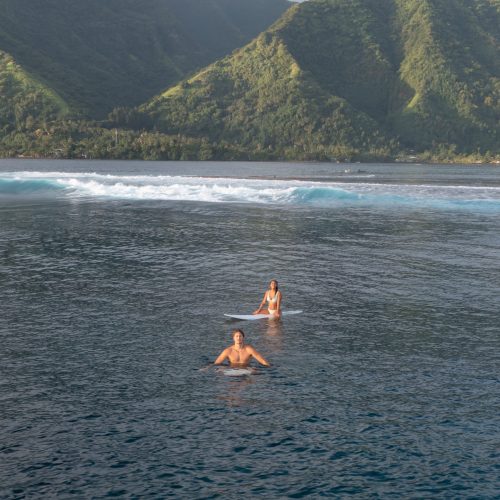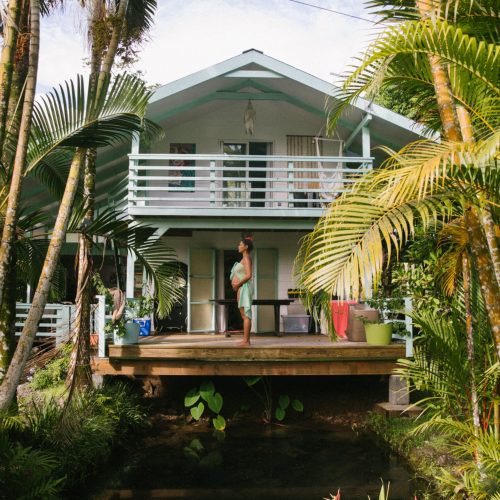 Respect our nature, our people and our culture